13 Jul

A Guide to the Labyrinth
The Collected Works of Jim Morrison
See the full Genesis site and preorder here.
'Real poetry doesn't say anything, it just ticks off the possibilities. Opens all doors. You can walk through any one that suits you… And that's why poetry appeals to me so much – because it's so eternal.' – Jim Morrison
As a poet, writer, singer-songwriter, filmmaker and frontman to The Doors, Jim Morrison's body of work forms one of the twentieth century's greatest artistic legacies. Before his passing, Morrison proposed how this work might be published on a leaf of paper entitled 'Plan for Book'. Now, with the Estate of Jim Morrison, Genesis is honoured to fulfill his creative wish in an official three-book, multimedia boxed set, the ultimate celebration of Jim Morrison and his work: A GUIDE TO THE LABYRINTH.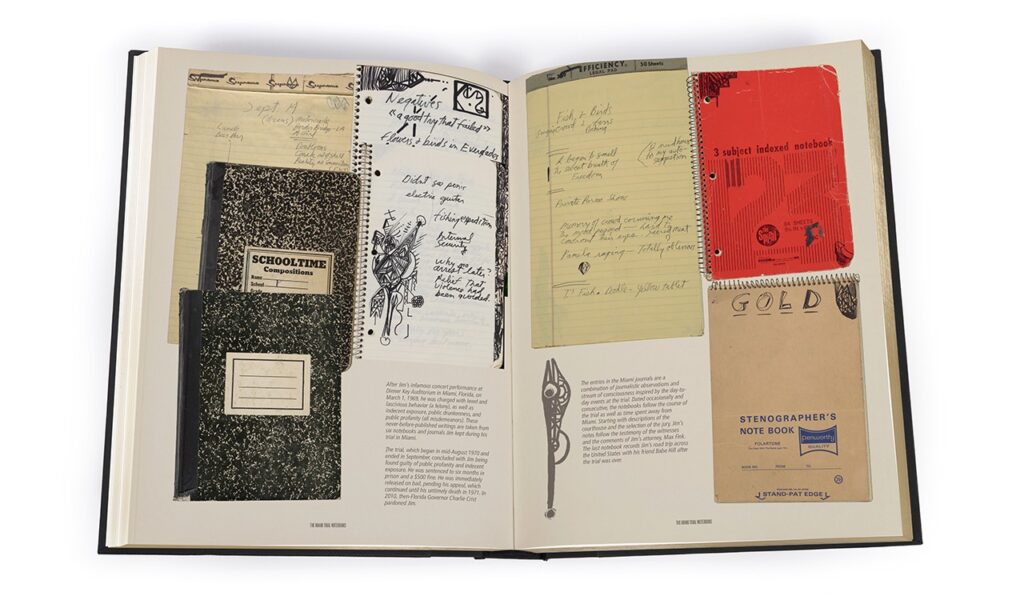 Opening up the Morrison vaults, a large-format main volume presents more than 600 pages of poetry, lyrics, essays and ideas, both typeset and in Morrison's own handwriting throughout. Illustrated with over a hundred rare photographs, drawings, and items of memorabilia, Morrison's commentary narrates the collection, sourced from archival interviews. Exclusive, new text from his close friends and fellow musicians adds further insight. This signed and numbered, craftsman-bound edition is accompanied by spoken word recordings on a special 7" vinyl pressing, plus two actual-size reproduction notebooks, never-before-seen from the Jim Morrison archives:

• Jim Morrison's personal notebook 'Number 13'. Across 24 spiral-bound pages, 'The Celebration of the Lizard' is handwritten here in its entirety, complete with Jim's stage directions. A recording of this performance piece was later released on the Doors' 1970 album, Absolutely Live

• Jim Morrison's personal notebook 'Number 15' contains 40 pages of verse from poems such as 'The American Night' and lines from iconic Doors songs such as 'End of the Night' and 'Break on Through'